DIY: HOW TO PICK WHEEL SIZE
Start off with your truck size. If you don't know what size you need, read our article here.

The general rule for wheels is as follows:

- 150mm or 9" Truck = 65mm and down
- 180mm, 10", and Up Truck = 65mm and up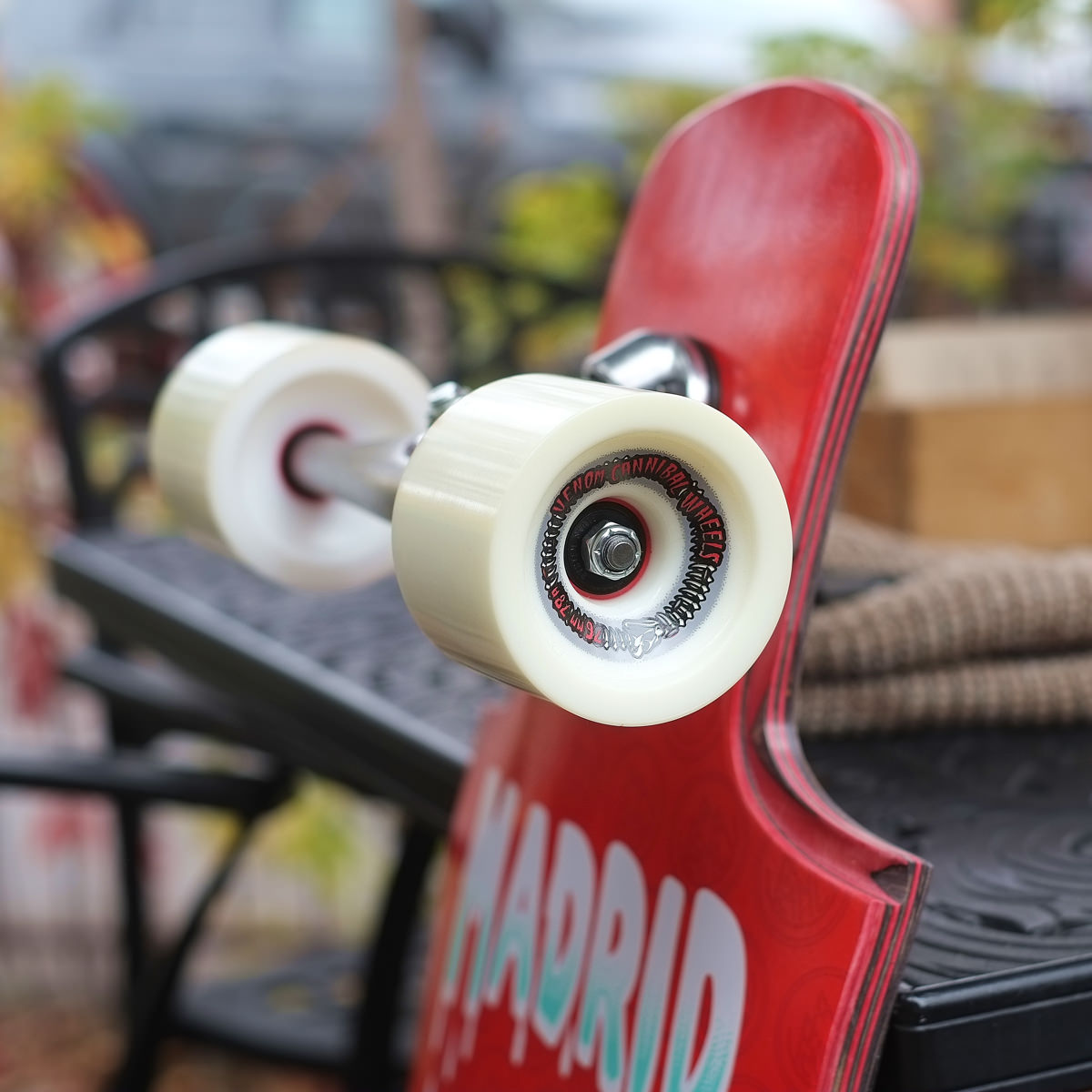 Venom Cannibals 76mm 78a White Red Wheels

Deck Style:
Boards with wheel wells, wheel cutouts, or flared wheel wells have more clearance to avoid wheel bite. Because of this, these styles can roll with larger wheels.

Riser size:
Risers can add extra clearance for larger wheels. The larger the riser, the larger the wheel you can add.