Longboards and Longboard Accessories Buying Tips
Congratulations!  If you are reading this blog, one must assume you are getting ready to purchase a longboard or longboarding accessories.  Welcome to the wonderful world of longboarding.  Longboarding is a skill that anyone can develop and a thrill you will experience each time you step foot on your longboard.  As a family owned and operated longboard company, customer service and consumer support has always been at the top of our core values.  The purchasing tips illustrated below represent over a decade of helping longboarders navigate the purchasing process by selecting the right equipment, finding the best value and providing support for long lasting relationships.
Tip #1  Value verses Discounts.  Don't discount quality for price!
Don't sacrifice your skating experience or safety by selecting the cheapest longboards on the market.  Many of the inexpensive longboards on the market today have poor deck workmanship that can lead to warping, delamination and cracking.  Key components such as trucks, bearings, bushings and wheels are mainly generic brands that lack the performance and durability of national brand longboards.  The result is a poorly constructed longboard with poor performance and dependability that is destined for your closet and not the streets.  Seeking out longboards that offer the greatest value (price vs quality) is the best equation for ensuring your longboard will provide the enjoyment and skating experience you deserve.
Sacrificing quality can only disappoint.  There is an old adage that says, "You will never be disappointed by purchasing the best that you can afford."  If your are unable to afford a national brand longboard, a better option is to purchase a used national brand longboard from a second hand retailer and have a longboard shop tune it up for you.  This approach helps to ensure your skating experience will be rewarding knowing that you own a quality-built longboard with dependable trucks, bushings, bearings and wheels.  The Longboard Store offers a complimentary longboard tune-up which includes inspecting all of the components for safe operation, adjustment of hardware and replacement of any worn components.  This ensures your board is safe and ready to perform at its optimum level.
Tip #2  Comparing Apples to Apples:
Looks can be deceiving.  Some companies purchase national brand decks with popular graphics and install non-authorized manufacturer's components on the decks with a sales price below  the manufacturer's Suggested Retail Price (MSRP).  To the unsuspecting consumer, this might seem like a good deal, but the reality is the purchaser is receiving a longboard complete that has been altered by the dealer and may not have the performance or durability as intended by the manufacturer.  Consumers often realize after the fact that by adding the manufacturer's recommended components to the "bait and switch" longboard, that no deal was ever realized. The cost of the complete is more expensive once the factory parts are factored into the cost of the complete.  Longboard manufacturers are starting to produce "Certified Factory Authorized Complete" logos to inform the consumer that the advertised longboard is indeed assembled with factory authorized components.  When purchasing a longboard, insist that the longboard complete you choose is assembled with the manufactures recommended authorized components.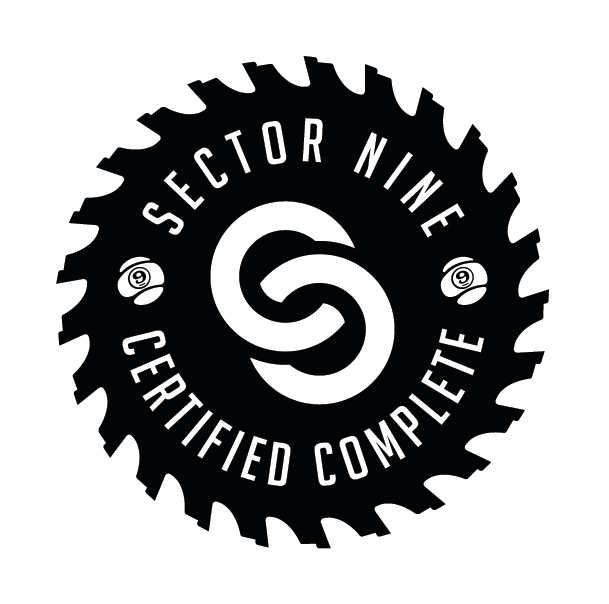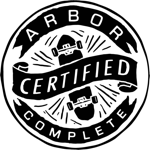 Tip #3  Choose a company with a solid reputation for customer service/care/ and support.
Read the Company's Consumer Reviews.  True character is never defined when things are going well but often illustrated when problems and issues arise.  No company can have all perfect review scores however, reviews should illustrate a pattern for customer service, empathy and support.  When reading a disgruntled review, pay particular attention to the root of the complaint.  If the complaint is over a product return, it may not necessarily indicate a problem with the company but rather a frustrated consumer who just learned they violated the return policy and unable to return a product.  Reviews that shed light on a company's poor customer service, empathy and support should be noted and evaluated.  
Often, companies that are family owned and operated have better flexibility in dealing with the consumer and empower their employees to make immediate decisions.  Corporate owned companies tend to have rigid polices effecting returns, pricing, etc., and their front-line employees are not decision makers delaying consumer resolution.
Tip #4  Contact the Company
We are here to support you!  The best way to ensure you get the best products for your needs is to contact a longboard shop and ask questions.  Longboard shops are experts in their industry and will guide you in the right direction.  A good longboard shop will listen first and then advise.
Tip #5  How to save money when purchasing a longboard
Free Shipping:  Plan ahead and take advantage of free shipping.  Most dealers offer free shipping for delivery times ranging from 3-8 business days.  If you are not in a hurry for your longboard, you can save up to $30.00 in shipping cost by selecting free shipping.

Avoid Sales Tax:  Try purcahsing from dealers that offer no sales tax.  This can save you up to 10% on your purchase.

Look for the Blem!:  Have you ever heard the phrase, "One person's misfortune is another person's fortune"? This phrase rings true for manufacturers who experience minor cosmetic defects in the production process of the longboard decks.  These longboards often called "Seconds" or "Blemished" (Blems) are given to their Pro Riders for use or liquidated to longboard dealers who are in good standing with the manufacturers.  Theses Seconds or Blems are typically discounted 20% off MSRP and provide great opportunity for  the consumers who are willing to accept a minor cosmetic imperfection.

Don't purchase a longboard twice!:  Longboard companies are not responsible for stolen products left on doorsteps by the shipper.  To safeguard your purchase, use a shipping method that ensures someone is present to accept your order.  Examples include; shipping your product to a work address, requesting signature upon delivery or request the package be left at the shippers location nearest you so you can pick it up at your convenience.

Purchase longboards as completes:  If customization is not your primary goal, you can save money by purchasing your longboard as a complete.  Most manufacturers package their completes at better pricing than purchasing a deck and adding the necessary components separately.

Know the longboard shop's return policy before you purchase:  Many longboard dealers will not accept return merchandise if the product is used by the consumer or will charge a restocking fee for returned merchandise.  By reviewing return polices before ordering products, the consumer is better educated on how to treat the product at time of arrival so as not to violate any return policies that would jeopardize your opportunity to return the product.
By adopting these tips, you will be on your way to receiving a longboard specific to your skill level and skating application.  You will have peace of mind knowing your longboard is equipped with the manufacturer's certified original components, obtained the best value for your longboard and starting a long lasting relationship with a longboard company that will tend to your needs for years to come.
Congratulations and safe longboarding!